how to masturbate with sex toy
So, I'm sure you've heard about the amazing wonders of a sex toy but you probably haven't heard how it can be used to help you masturbate. To answer your curiosity, I'm here to tell you all about it.
Using a sex toy during masturbation can be really intense and amazing. It's feeling of pleasure you don't get from just using your hands and the good news is you don't need to be an expert to do it right. With a few simple tips, you can journey to a new world of pleasure!
What You'll Need
Firstly, you'll need to get yourself a sex toy to actually use! They come in all sorts of shapes, sizes and colours so finding one that fits your needs should be pretty easy. I'd recommend getting something small and beginner-friendly like a classic vibrator, this way you can ease yourself into the process and not be overwhelmed right away.
Masturbating with a Toy
Once you have your sex toy you'll need to get comfortable and take your time exploring your body for pleasure. Start by setting the mood; perhaps dim the lights, put on some music and create an environment that makes you feel relaxed and aroused.
When you're ready, start with your hands and touch and explore your body, getting aroused and using the sex toy as an extension of your hand for more intense pleasure.
Get Creative
When experimenting with masturbation and sex toys, you can get really creative by trying out different positions, speeds, patterns and pressures. Over time you can experiment and find out what works best for you.
Try Different Toys
Although I suggested a classic vibrator, there are so many different types of sex toys and new ones coming out all the time, so maybe start small and then slowly work your way up to bigger and more sophisticated toys like a wand massager.
Erotic Visualization
This is a great tool to have in your pocket when it comes to masturbation. Visualize an erotic scene in your mind. It doesn't have to be complicated, you can start with something as simple as seeing yourself having sex with a romantic partner. This might seem strange at first but it can really enhance your experience and bring your arousal up a notch.
Slow Build Up
As you use your sex toy, pay close attention to the sensations you're experiencing and take your time to slowly build up to more intense pleasures. As you get more aroused, the intensity of your climax will also increase.
Experiment
Since you're the only one experimenting with sex toys, you're the only one who can determine what gives you the most pleasure. With practice, Penis Rings you'll eventually find something that feels absolutely amazing.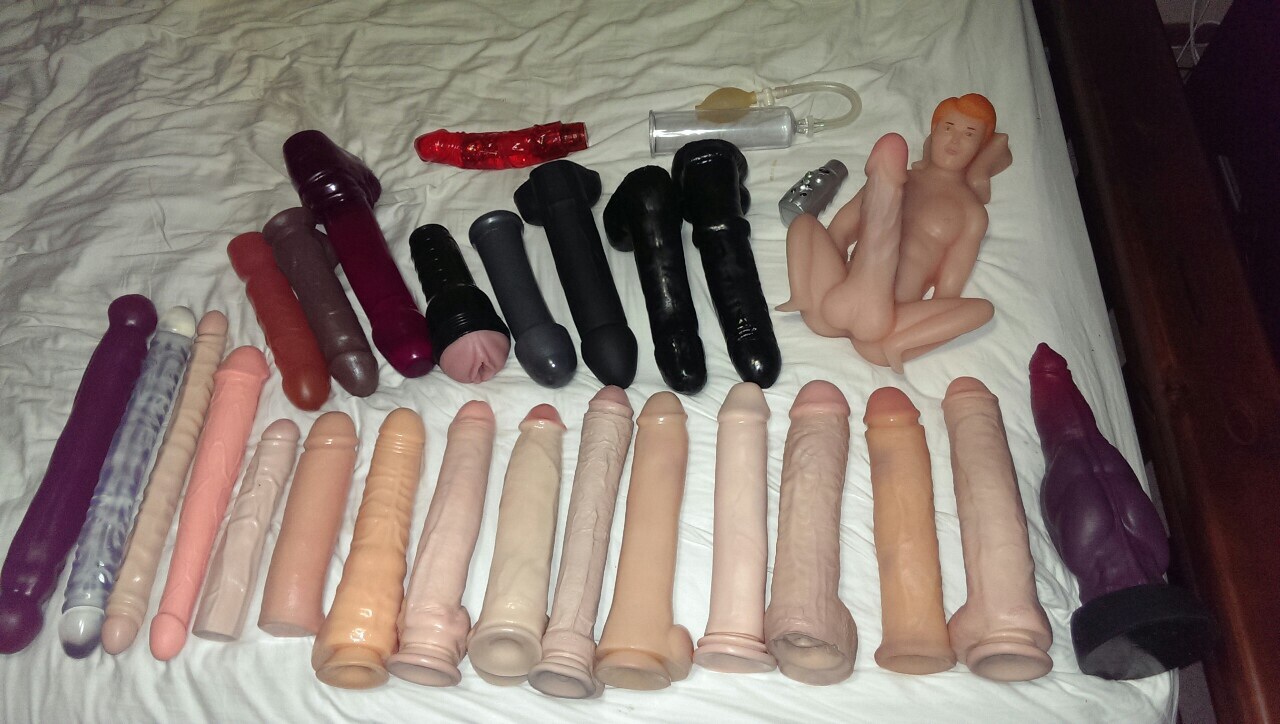 Lube and Cleaning
Be sure to keep your sex toys clean and use a lubricant to reduce friction. This will ensure that your experience is safer and more enjoyable.
It might take some practice and experimentation to get used to masturbating with a sex toy, but it's worth it. There's no such thing as too much knowledge when it comes to pleasuring ourselves, so why not explore and expand on our expertise?
Do It For Yourself
When masturbating with a sex toy, remember to focus on what you're feeling, and give yourself permission to enjoy it fully. This is an intimate moment between you and your body, so don't be afraid to take some time to get to know it.
Turn on the Heat
For extra pleasure, you can add some warming lubricant or even heat up the toy with hot water. This will add a new texture and feeling to your masturbation session, making it even more enjoyable.
Switch It Up
If you're feeling a bit bored with the same toy that you've been using, why not switch it up with something else? You can try different types of sex toys with different sizes, textures and shapes to find the one that gives you the most pleasure.
Explore Your Limits
One of the best parts of masturbating with a sex toy is that you can take it just as slow or as intense as you want, depending on your comfort level. When you feel comfortable, slowly increase the intensity and explore the limits of your pleasure.
Just Keep Going
Masturbating with a sex toy can be really intense and pleasurable, dildos but it's important to remember to take your time and go at your own pace. Add in extra stimulation and experiment until you find something that's pleasing for you. With practice, you'll get it right!